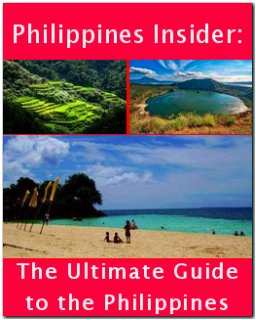 Pinoys In Australia
There are many Facebook pages that have Pinoys in Australia connections, what about outside the Facebook world. Here are a few.
Great online news at http://philtimes.com.au/
and  http://www.philfiesta.com/orglisting.htm
Filipino Community organizations in Victoria
A listing of some of the Filipino community associations, groups, and organizations. Their foundation dates and objectives. That have helped define and shape the identity of the Filipino community in Victoria.
Abucay Association of Melbourne (1994) . The Abukenos are working together as one. Preserving the Filipino culture, traditions, and practices which are goodwill, friendship, and hospitality. President and adviser- Edwin V. Santos. Tel: 0414 952 712).
Association of Filipino-Australian in Gippsland (2001) AFAG. (Samahan ng mga Pilipino Australian sa Gippsland -SPAG). To build up, aid, support and maintain the cultural identity of the Filipino Australians. As to uplift the cultural pride of the Filipino-Australian combined ancestries. President: Jerry Baladiay (Telephone: 51341 446/0438 241 446) PO Box 9222, TRARALGON 3844, Victoria.
https://www.filcca.org.au/
The 2016 FILCCA National Conference will. Is on from 28 – 30 October 2016 in TOOWOOMBA, Queensland.
The Filipino Communities Council of Australia (FILCCA). Is holding its 14th National Conference on 28-29 -30 October 2016 in Toowoomba, Queensland.
The three-day national conference will celebrate 120 years of Filipino settlement in Australia. This year is the 70th Anniversary of Philippine-Australian diplomatic Relations.  "Celebrating such milestones. Makes us realize how far we've come and how much, we Filipinos, have contributed to this country. We now call home," said Ms. Aida Garcia, FILCCA President.
The FILCCA conference is over two (2) years. Filipinos from various organizations from all over Australia will be participating.  Discussions on issues that are of concern to the Filipino community in Australia. Philippine and Australian government officials will attend the event.
It is the Chamber's goal to become an effective organization. That supports and promotes business relationships between the Philippines, Australia, and New Zealand. We are proud that we are one of the oldest and most active Chambers in the country.
With constant communication with our members and affiliate organizations. In the government and public sector. We hope to maintain a strong partnership and cooperation with people and industries. That are instrumental in the growth and promotion of the economy, businesses and trade.
In 1989. The Philippines-Australia Council in Support of the Filipino Women established. As a response to the growing number of Filipino women migrating to Australia. Its main purpose was to help these women in their settlement process. In 1995. The name to Philippine Australian Community Services Inc.
To reflect the composition of Filipinos migrating to Australia under family stream migration. Through the settlement grants from the Department of Immigration and Citizenship (DIAC). PACSI is able to continue providing support and help to the new-arrived Filipino migrants.
Comments
comments