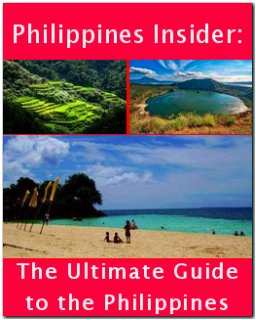 Aussies Humor
Most people would Laugh and agree that the Aussie humor is like the British humor. The ability to include irony and satire in a joke is not understood by many other countries. America perhaps comes to mind with relation to that sentence. The use of jokes against yourself to shows a country and a culture that is relaxed with its self.
An American decided to write a book about famous churches around the world. So he bought a plane ticket and took a trip to Orlando, thinking that he would start by working his way across the USA from South to North.
On his first day, he was inside a church taking photographs when he noticed golden telephone mounted on the wall with a sign that read "$10,000 per call". The American intrigued, asked a priest who was strolling by what the telephone is for.
The priest replied that it was a direct line to heaven and that for $10,000 you could talk to God. The American thanked the priest and went on his way.
Next stop was in Atlanta. There, at a large cathedral, he saw the same golden telephone with the same sign under it. He wondered if this was the same kind of telephone he saw in Orlando and he asked a nearby nun what its purpose was.She told him that it was a direct line to heaven and that for $10,000 he could talk to God. O.K., thank you," said the American. He then traveled to Indianapolis, Washington DC, Philadelphia, Boston, and New York. In every church, he saw the same golden telephone with the same "$10,000 per call" sign under it.
The American, upon leaving Vermont decided to travel to AUSTRALIA to see if Australians had the same phone. He arrived in Australia, and again, in the first church he entered, there was the same golden telephone, but this time the sign under it read "40 cents per call." The American gasped so he asked the priest about the sign.
Father, I've traveled all over America and I've seen this same golden telephone in many churches. I'm told that it is a direct line to Heaven, but in the US the price was $10,000 per call. Why is it so cheap here?"
The priest smiled and answered, "You're in Australia now, mate – it's a local call".
A drunken man
A drunken man walks into a biker bar, sits down at the bar and orders a drink. Looking around, he sees three men sitting at a corner table. He gets up, staggers to the table, leans over, looks the biggest, meanest, biker in the face and says: "I went to your grandma's house today and I saw her in the hallway buck-naked. Man, she is one fine looking woman!"
The biker looks at him and doesn't say a word. His buddies confused because he is one bad biker and would fight at the drop of a hat.
The drunk leans on the table again and says: "I got it on with your grandma and she is good, the best I ever had!"
The biker's buddies are starting to get mad but the biker still says nothing.
The drunk leans on the table one more time and says, "I'll tell you something else, boy, your grandma liked it!"
At this point, the biker stands up, takes the drunk by the shoulders looks him square in the eyes and says,
"Grandpa,……. Go home, you're drunk.
Anger anger management
I was sitting at my desk when I remembered a phone call I'd forgotten to make. I found the number and dialed it. A man answered, saying "Hello." I said, "This is Chris. Could I please speak with Robyn Carter?"
Out of nowhere a manic voice yelled out in my ear "Get the right f**in number!" and the phone slammed down on me. I couldn't believe that anyone could be so rude. This is a long one, click here to read the rest.
Mateship
A story about mateship. Sheila didn't come home one night. When Bruce asked her where she'd been she said she spent the night at a girl friend's house. Bruce was a bit suspicious she'd been rooting around so rang her ten closest friends, but none of them had seen her.
Next week Bruce didn't come home one night. Sheila asks him where the hell he'd been. Bruce says he got a bit drunk at a mate's place and thought it was safer not to drive and crash out there. Sheila thinks he's been rooting around so rings his ten best mates. Eight of them say he spent the night there and two claims he's still there.
Sheila walked into the kitchen to find Bruce stalking around with a fly swatter.
"What are you doing?" She asked.
"Hunting Flies" He responded.
"Oh. Killing any?" She asked.
"Yep, 3 males, 2 Females," he replied.
Intrigued, she asked. "How can you tell them apart?"
He responded, "3 were on a beer can, 2 were on the phone."
Comments
comments